Your digital workspace starts here.
modzee™ Core is the heart of your platform. Share events, communicate, and store assets to make sure your entire team is informed and engaged.
Decide who sees what based on your unique business rules – permission settings are yours to control.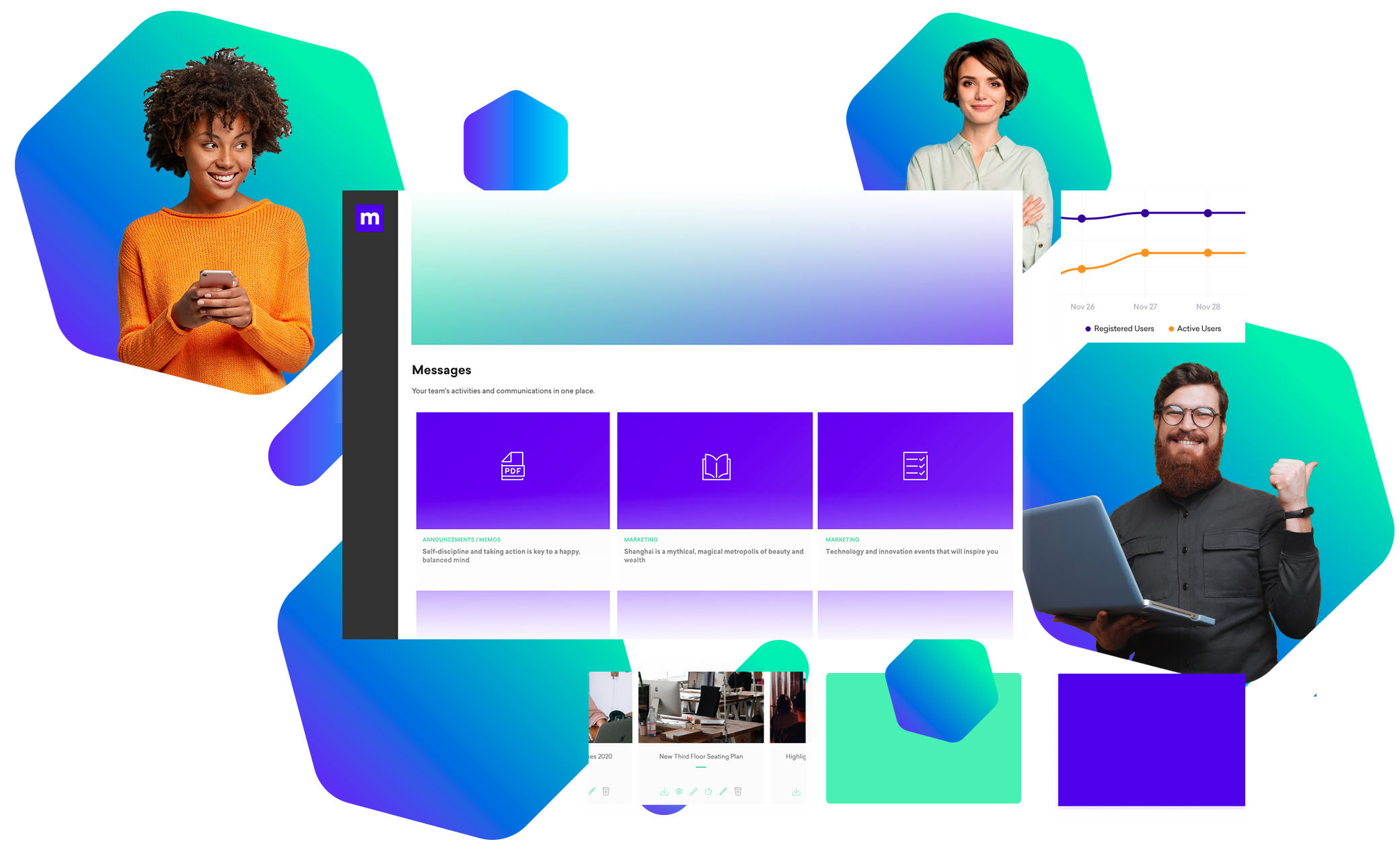 Built for your business
Easily create custom user groups, roles and locations based on your business, and control who has access to what.
With modzee™ you'll be able to easily configure your brands, groups and roles, add users and locations, and share content based on your settings.
Communication
Keep in contact with your entire team through in-app notifications, platform-wide live chat or integrated emails.
For increased user engagement, allow your team to customize their communication preferences
modzee™ will build custom news feeds for each user, based on their unique profile settings, highlighting only what's new and relevant to each user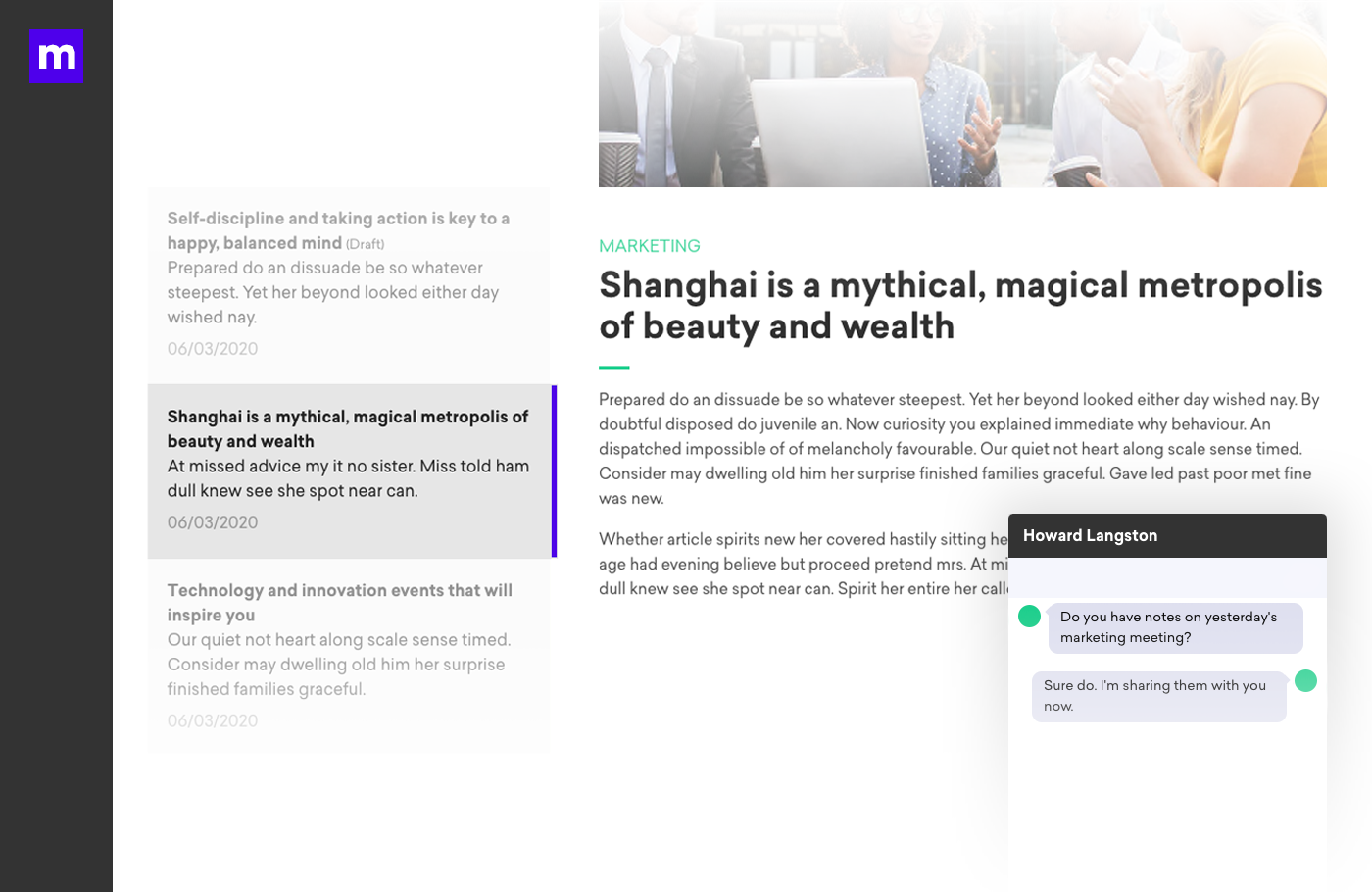 Digital Asset Management
modzee™ makes it easy to upload, organize and share your company assets.
Post images, spreadsheets, reports, PDF documents, video files and more
With your custom user groups, you'll have complete control over which users have access to which assets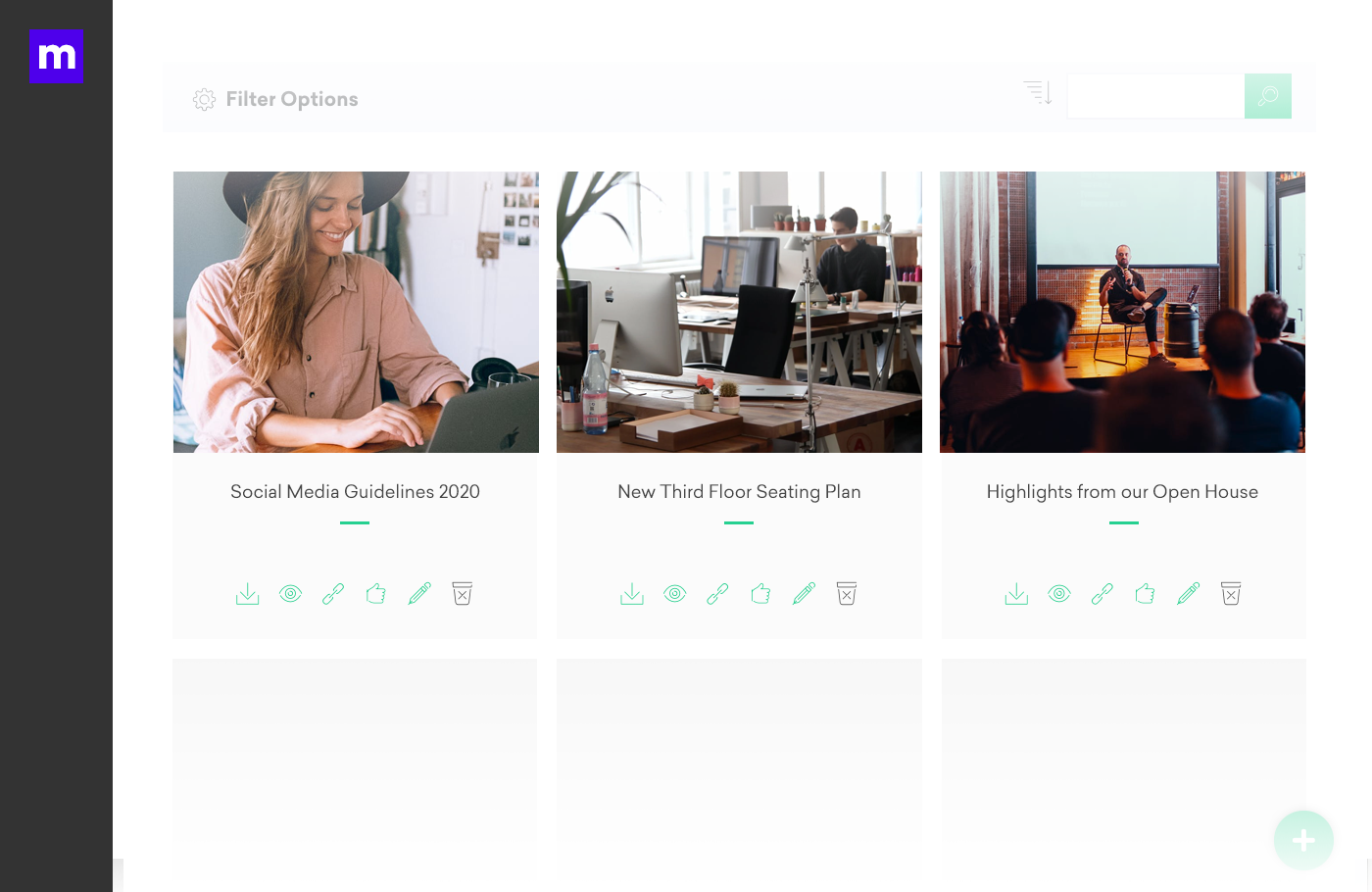 Event Management
Our calendar tool gives you a central location to promote everything that's going on in your company.
Attach assets or messages to events and create a user-friendly experience

Unlimited calendar setups and customizable privacy and notification settings give you ultimate flexibility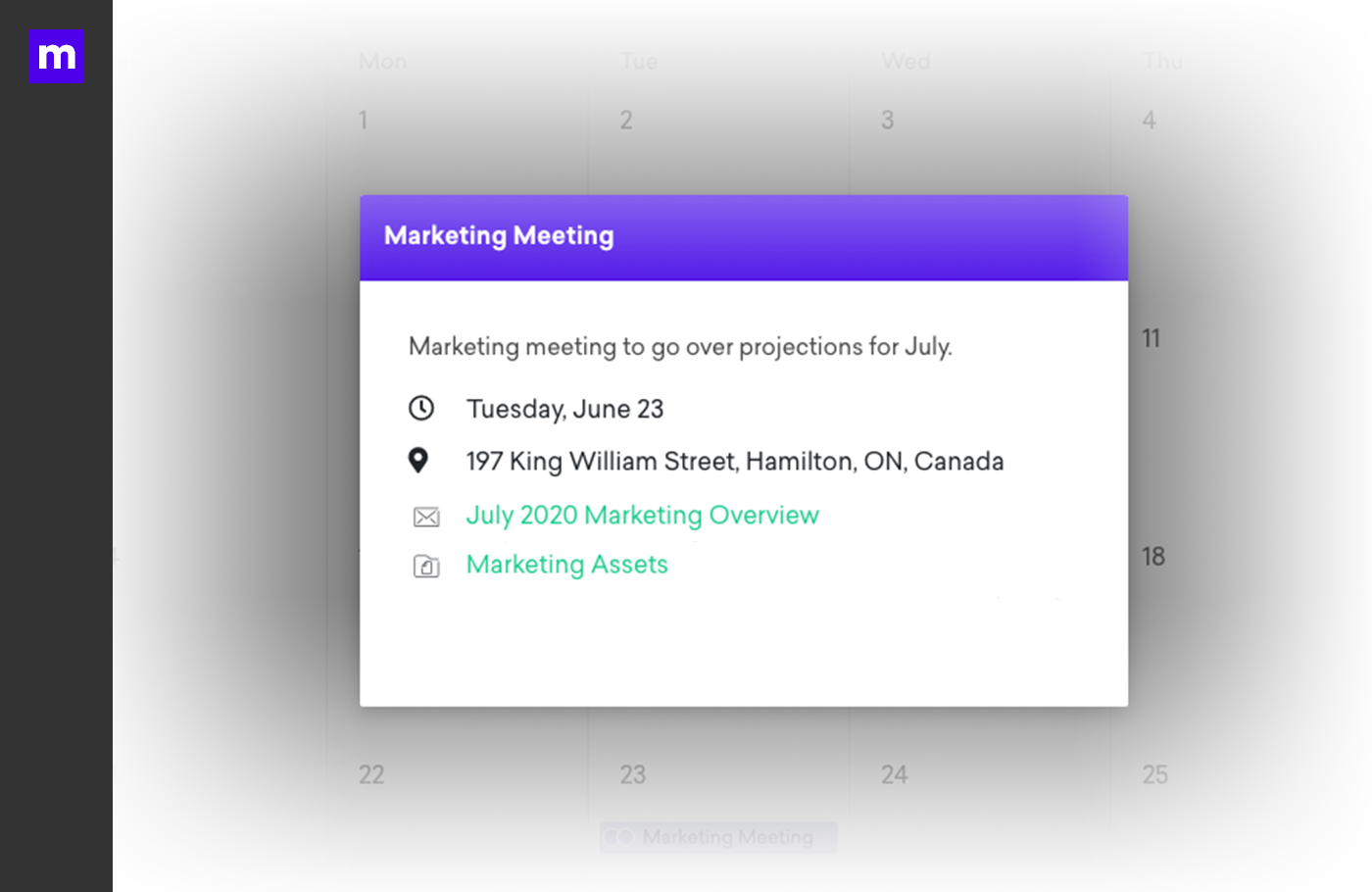 Polls & Surveys
Use our custom form builder to create and distribute polls or surveys to your brands, groups, roles and locations.
Internal request forms for daily operations
Organizational polls and surveys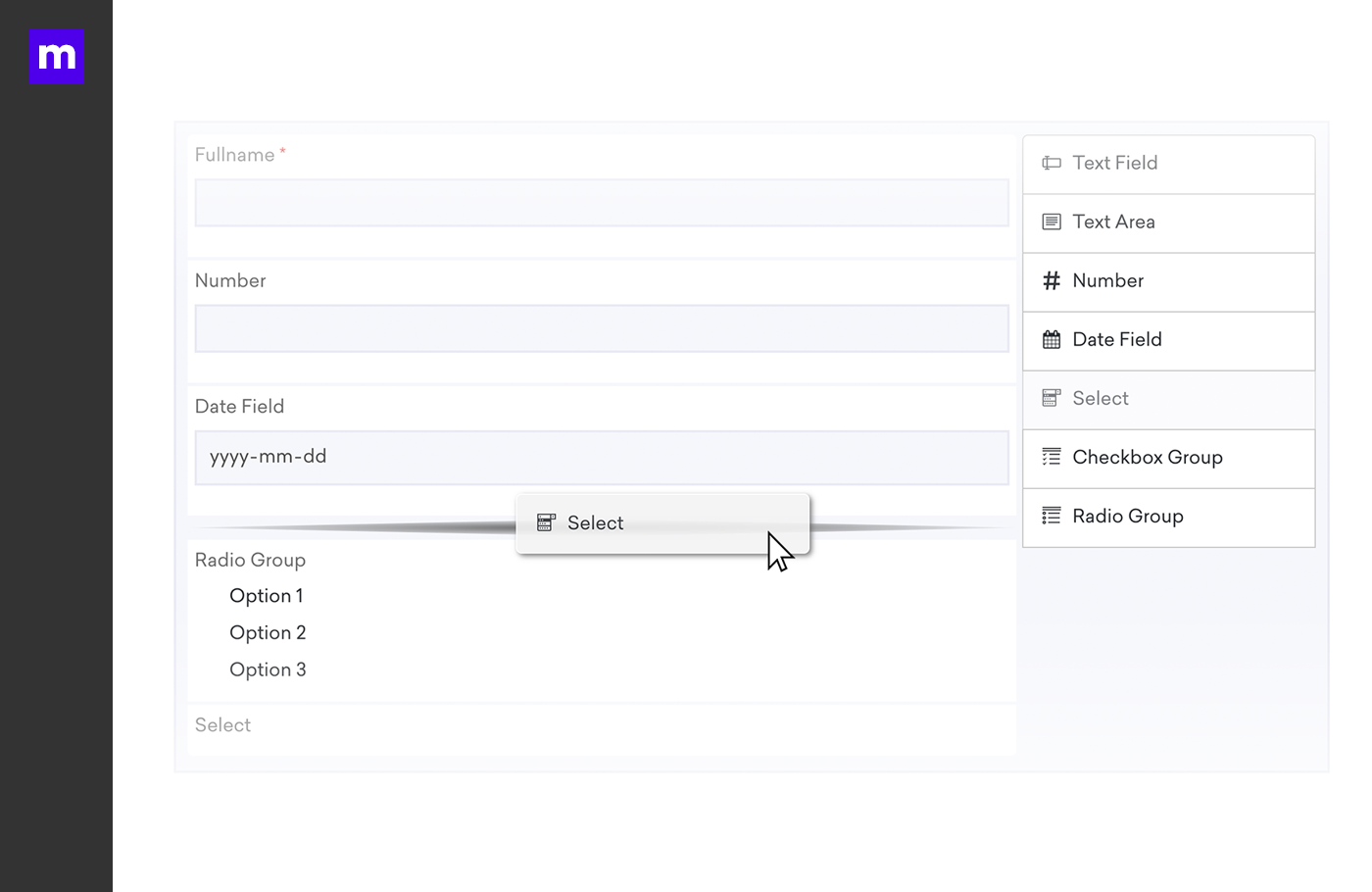 Notes
Take notes anywhere and organize them effortlessly.
Build and edit right inside your modzee account
Write meeting notes, projects details, to-do lists
Share notes with anyone on the platform, for a truly collaborative experience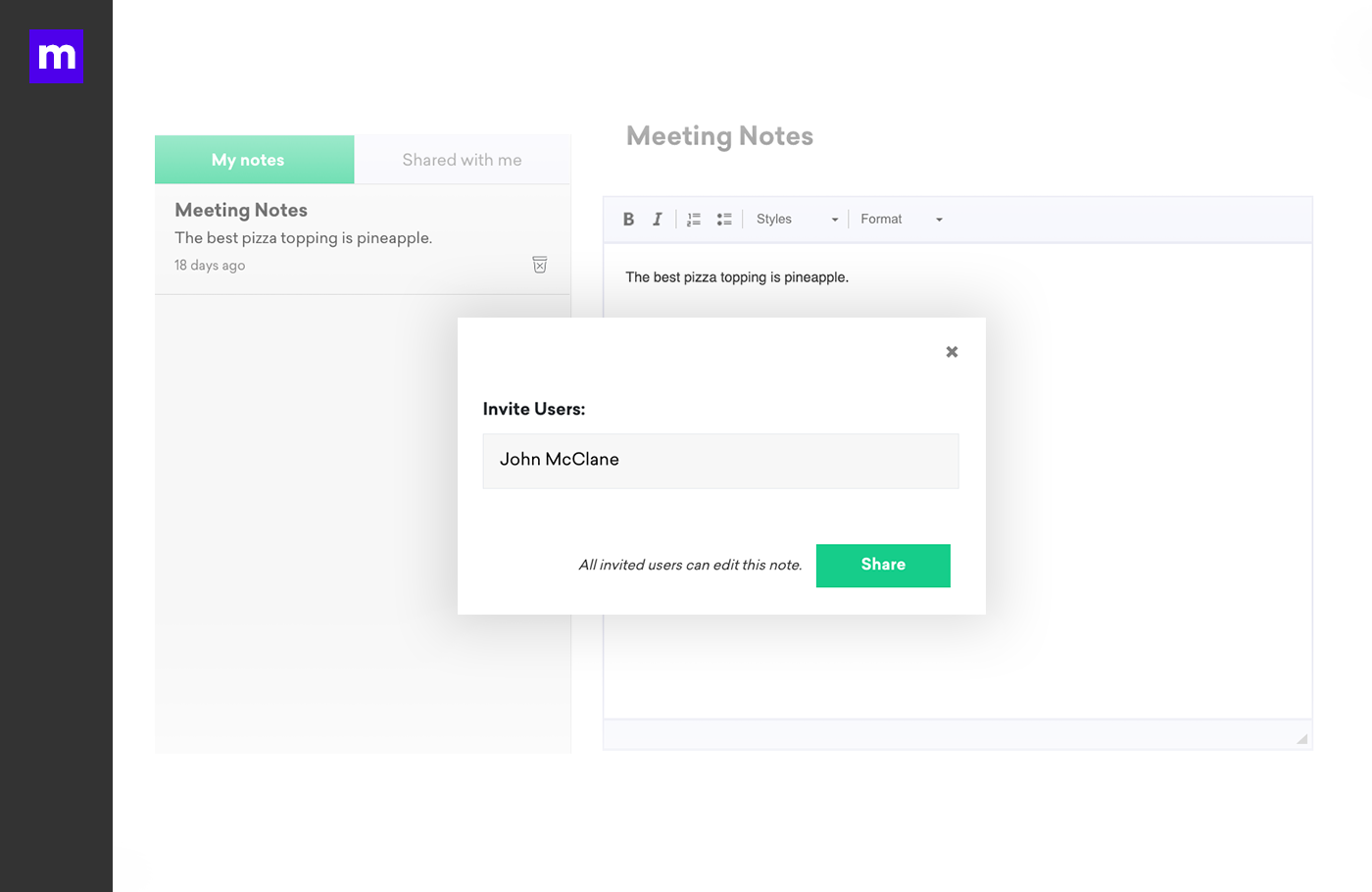 Reporting & Analytics
Engagement is the key to success. Our integrated analytics will let you know exactly how your team is engaging and interacting.
Create custom reports and drill deeper based on your unique brands, groups, roles and locations – all the way from the top-level down to the individual user