Aligning a diverse team can be a full-time job. Add modzee Training to your dashboard for customizable training that's simple for you to set up and for your team to use.
Try for free
10 Day Free Trial Included.
No credit card required.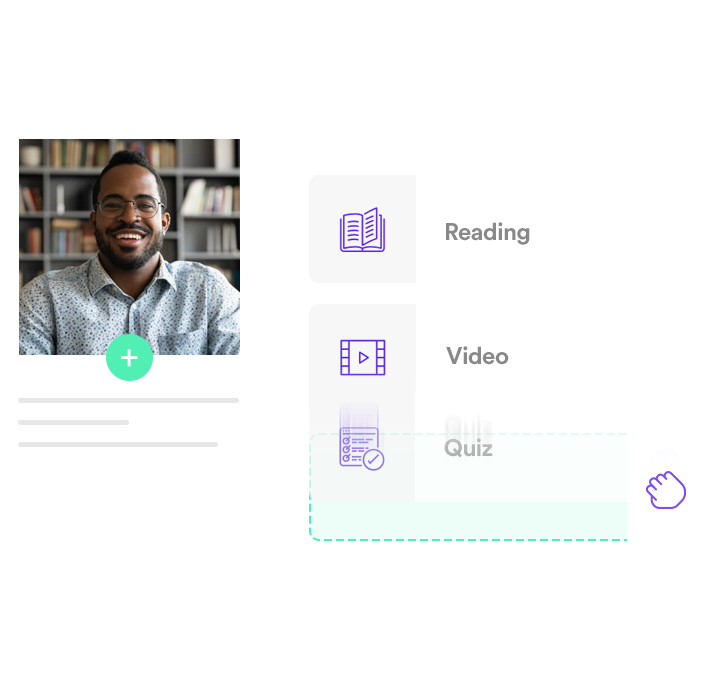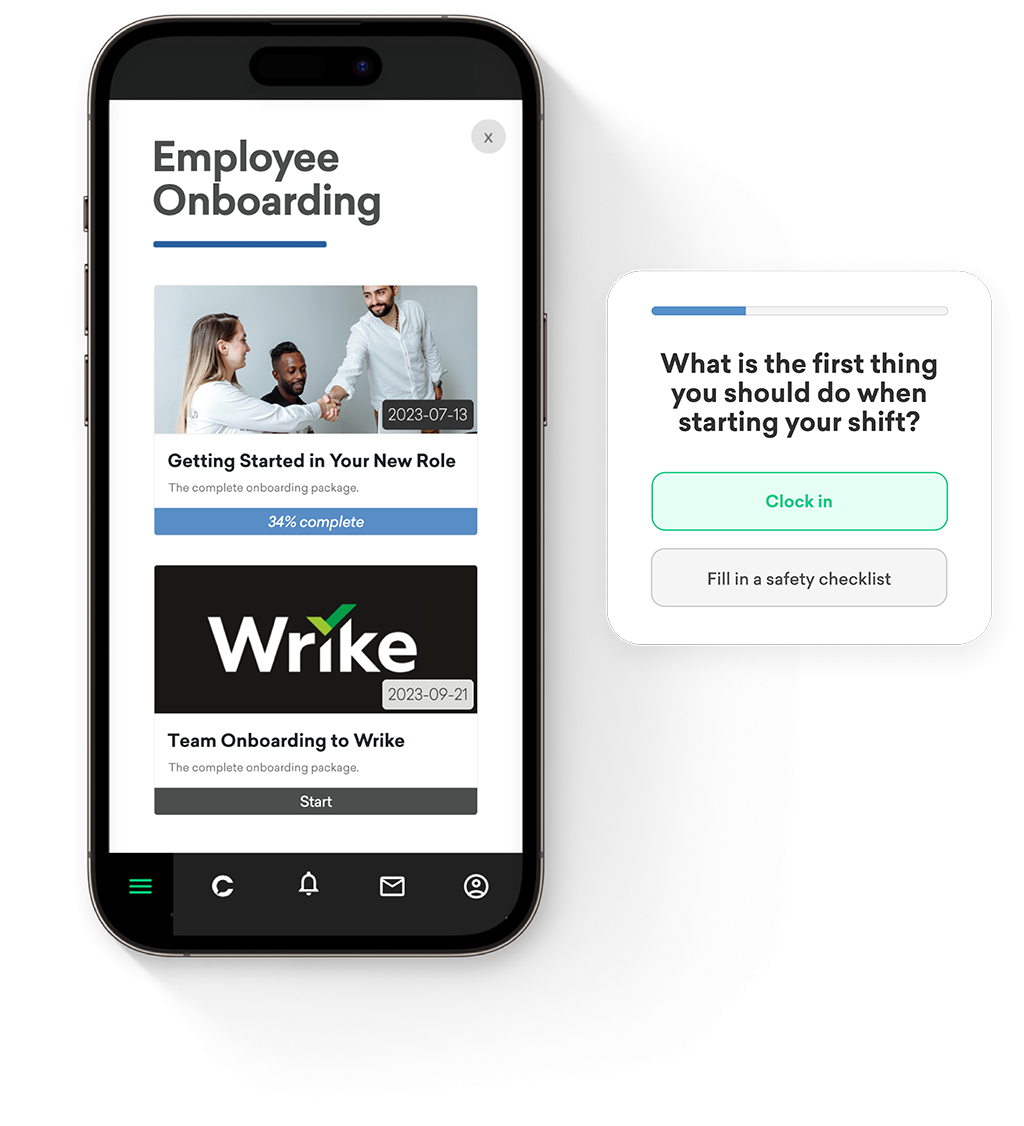 Onboarding made easy
Assign training modules based on roles, departments and locations with completion deadlines and minimum grades.
Intuitive-to-use Lesson Builder
If you can build an email, you can build the custom course on modzee. Drag and drop photos, videos, quizzes and other features.
Import existing lesson files
No need to start from scratch. If you already have an existing online training program, simply import the files and add any additional modzee features before publishing.
 Custom course builder

 Automated onboarding

 Learner certificates

 Import existing lesson files

 Tin Can API compliant 

 Engagement and performance data

 Customize by brand, group, role and location
Build knowledge and drive performance
Engage & educate with modzee™ Training for a fully integrated, feature-rich Learning Management System.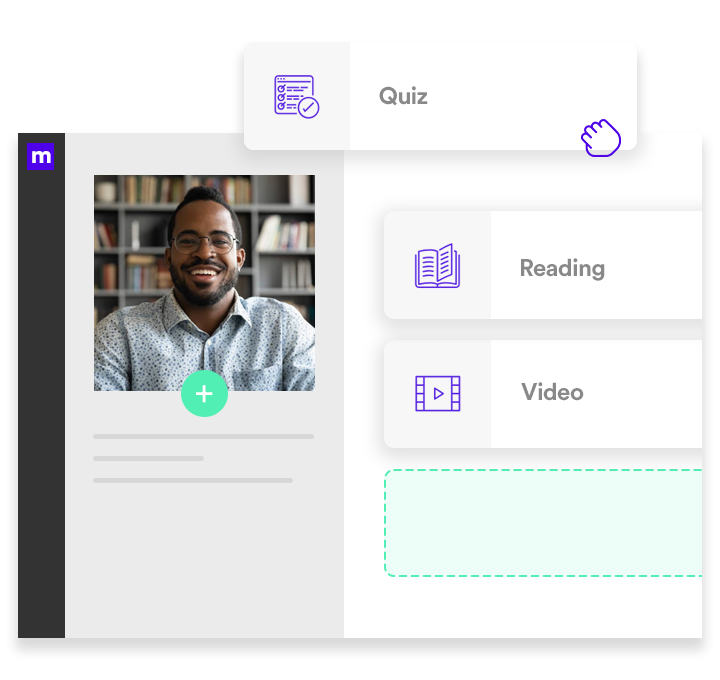 Assign the right courses to the right teams
Because your training module is fully integrated with modzee™ Core, you can use your custom brand, group, role and location settings to assign specific courseware to your teams.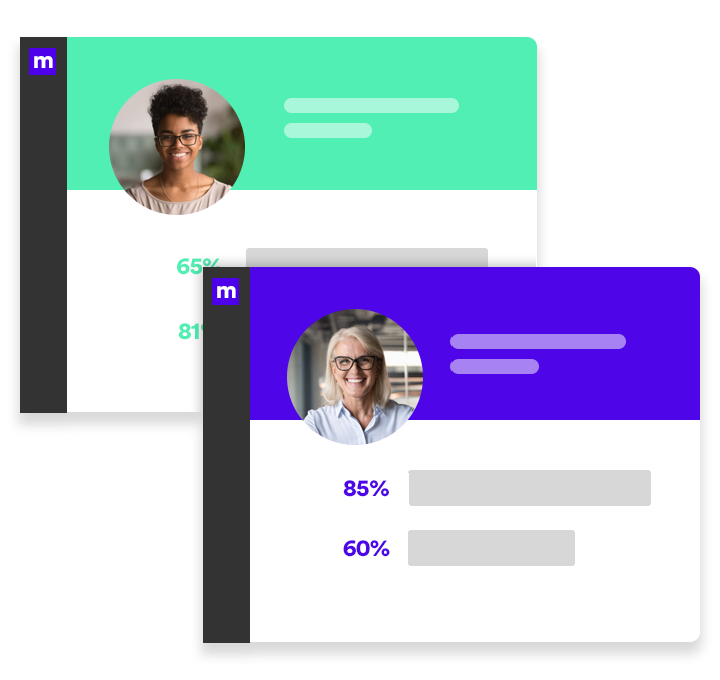 Make onboarding easier
Automatically assign courses to new modzee™ users based on your unique business rules, creating a seamless and efficient on-boarding process for both you and your team.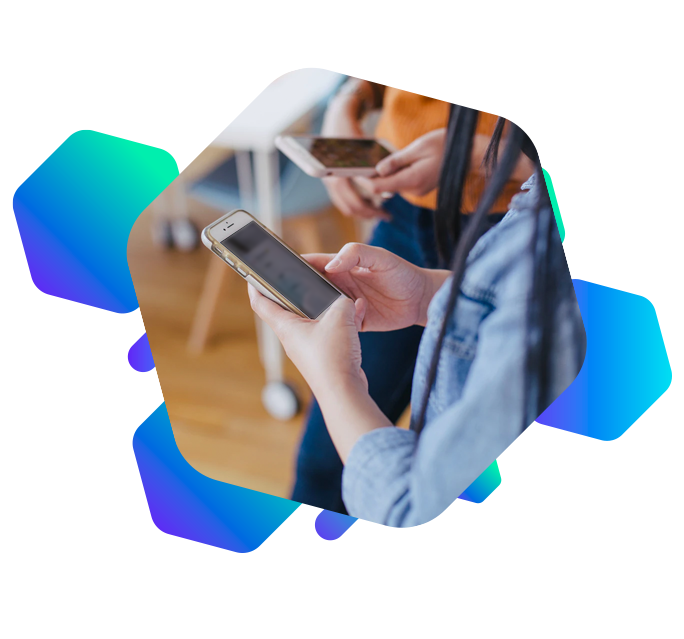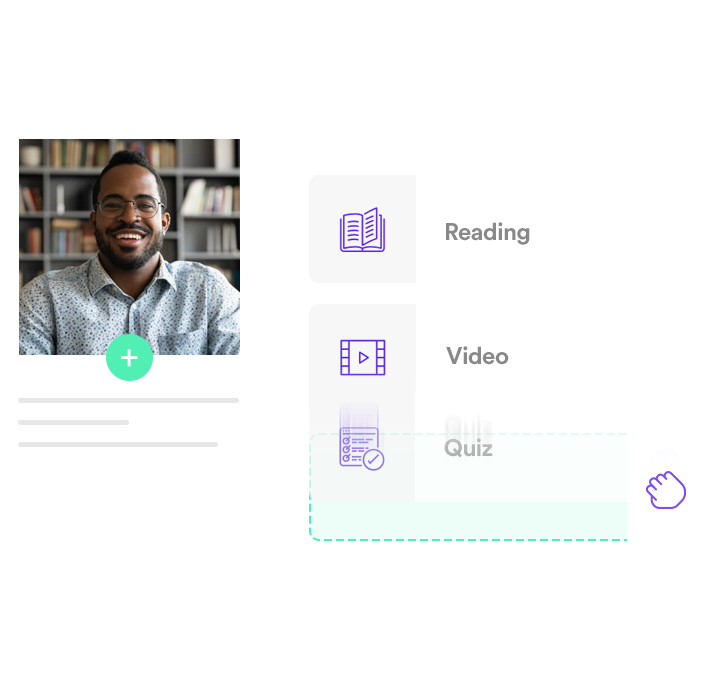 Our integrated lesson builder makes it easy for anyone on your team to quickly assemble a variety of lessons and courses. From simple text-based content to beautiful audio/video courses – modzee™ Training eliminates the need for costly third-party content development applications, giving you all the tools you'll need to ensure your eLearning content is engaging and effective.
Tin Can API Compliant
Import your existing lesson files from other LMS systems. The modzee™ Training module is Tin Can API compliant and can accept lesson exports from a variety of learning management platforms.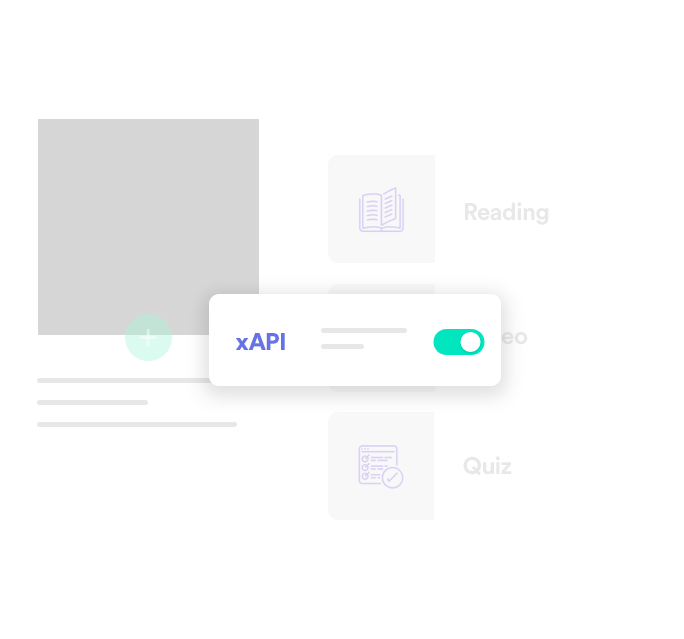 Lesson builder: Quickly assemble a variety of lessons and courses
Course Manager: Publish training to the right teams
Learner certification: Automated certification programs
Tin Can API compliant: Import your existing lesson files from other LMS systems